Email Newsletter Ads Design
---
Professional Unique Custom Newsletter Ads Design
Expert Web World offer professional brand development service including custom unique newsletter ads design. Its also called email marketing. If you are starting a new business, just thinking to redesign, launch a new products or service, discount offer then you need a newsletter ads with a unique concept. Our expert team will take a look at your business process, products, services and requirement. Web designer will create the newsletter ads on the basis of your business which is eye catching, unique and meaningful. We design it very fast and send you 3 samples with unlimited design changes. You can easily send it to your friends using Gmail, Hotmail, Mailchimp, and Yahoo email account service.
Cheapest newsletter design company
newsletter design company india
in India with 24*7 service.
Regular price: INR 1500, Sale INR

1000

(Sale ends ) Available on:

Expert Web World

Condition:

New Clients only.

Order now!
Where to use newsletter ads?
Send newsletter ads when you launch a new website.
Send newsletter when you launch new products or service
Send them when you offer discount on products
Send them when you add new functionality in business
Send newsletter on any occasion
Send them with best wishes to subscriber list
Send them with good knowledge content
Tips for creating company newsletter ads design
Newsletter represents inspiring trust
Prepare the newsletter idea on paper first
Keep the newsletter simple and understandable
Use video to reflect the products in newsletter
Make is eye catching and memorable
Newsletter reflect the business type
Your newsletter subject should be attention creator
Make sure you image is sharp and clean
Newsletter should be in standard size, easy to print and watch
Send subscriber monthly or weekly with unique interested topic
Benefit to create newsletter ads design :
Newsletter is the unique identity and Brand of a company
Everybody can recognize the company newsletter easily
Newsletters to subscriber list is professionalism
Easy to send newsletter to target subscriber and they will remember it.
Great online advertising help with company logo.
Our newsletter ads designers review each newsletter with team and suggest the tips for company newsletter design at the design point of view.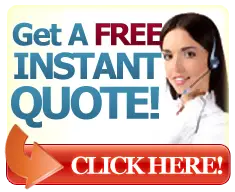 Our partner are some UK, USA, Australia and Canada based agencies which use our newsletter design outsourcing service in very reasonable price. These agencies get benefit in terms of low cost, high skilled manpower and less equipment. They get expert quality work in committed time period, a newsletter design page takes approximate 24hr-72hr to design and develop. We timely update to our agencies and all information we will keep confidential.
If you need any help or have any question or enquiry then quickly contact us.