Custom Ecommerce Website Design and Development
---
Gone are the days when people selling goods in a market with big showroom, with fancy decoration and spending the money on decoration. Now ecommerce is a part of every business to sell his products online using online shop and internet marketing globally. All Companies now creating / updating their website and adding services, categories, products, special offers, discount and payment gateway. Expert Web World provide custom ecommerce website design and development, open source oscommerce design and development services in very reasonable and budgeted price for every business type. Click here to get a free website design quote.
Online Business and Planning
Each company now wishes to sell his products and services internationally so they use online business with online internet marketing. New grocery , cloth, jewellery , shoes , machinery businesses are planning to make his website where they can easily add their unlimited products and category with company profile so that is only possible through custom ecommerce websites. Company should plan their budget and functionality which they wish for ecommerce. In ecommerce website design process we deliver all the information about business to designer and developer about the colors, section, competitor's website and business profile. After getting the idea designer will design the website according to client wish. Company should also mention there shipping prices and Vat for local and international in requirement. Also how they accept the payment in ecommerce system. Expert Web World has 6+ year of experience in ecommerce website. We are helping to every business to spread the products and services through SEO, PPC and social media after ecommerce website is live. You can update the ecommerce website from anywhere in the world using the internet and a PC after login into the website control panel.

Ecommerce Website Development Cost and Design
Expert Web World charge very reasonable price for Ecommerce system according to the website complexity and functionality which client wish. Ecommerce website is dynamic type website which require server side scripting. We provide unlimited product and categories management, shipping options, customer management, payment gateway, CMS to edit content, news and events section etc. Website control panel is very user friendly to update the ecommerce system. Shopping cart development and integration is done in custom code PHP / Mysql and Open source cart which is widely used in the world. Oscommerce is a open source cart which globally used for ecommerce websites.

Online Ecommerce Website Features
You will get below feature in custom ecommerce website: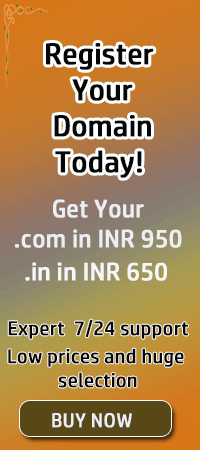 Unlimited categories and products
Unlimited product image gallery on description page to show different view of product
Add/Edit/Delete categories, products, customers and reviews
Product stock management
Best sellers and featured products section
Order section - Paid, Attempted, shipped
Customer List
Front end customer "My account" area to see orders.
Search products by name, keywords, category , attributes
Member reviews on products description page and managed in website control panel active/deactive
Configuration Section to update the vat, website address, meta tags, values.
Zone Based shipping - Weight or price range.
PayPal, SagePay, WorldPay, HSBC, Google Checkout etc any payment gateway.
HTML Newsletter
Multiple Currency Choice
Search Engine Friendly design
Blog ( Wordpress ) functionality will implemented into bespoke design
Sitemap
Web Hosting of Ecommerce Website
Web hosting start from as minimum as $25 a year for your ecommerce websites. See here for more details.
Internet Marketing of Ecommerce Website
Our internet marketing strategies is start from the time of ecommerce website design. In ecommerce website we follow the task like submit products RSS feed, links submission, website analysis, inboud and outbound link genration.