Free Ecommerce Website | Open Source Ecommerce
---
Do you wish a free ecommerce website to sale your product and services in easy way? You are at the right place to choose our best web hosting service to install the below mentioned open source shopping cart software. Ready to use open cart ecommerce anyone can create their own ecommerce website in a short time with thousand of inbuilt mobile friendly templates. If you are not aware about web hosting and ecommerce software than we can install it for you without any charges.
Opencart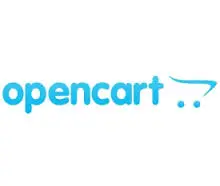 OpenCart is a powerful, open source shopping cart system that is designed feature rich and user friendly. It refers to software developed by someone (or more usually some people) that is then distributed freely for anyone to use, adapt or modify. The obvious advantage of this is the software is exposed to many more adaptations, thoughts, and improvements than the core developers could manage alone. It is a turn-key shopping cart solution. All you need is just to install Open Cart, select the template you like most, add your online store products and that's all! You will find lots of payment gateway option to implement with your cart and get the payment from customers. Now you are ready to start your business and accept orders.
---
PrestaShop

PrestaShop is an open source e-commerce solution that is used freely by more than 120,000 online stores worldwide. It comes with over 275 features being carefully developed in order to increase business owners sales with minimal efforts required. All the software features are absolutely free. PrestaShop is free software as it's specified in the GNU General Public License and officially started in August 2007 for small and medium-size businesses.
---
Magento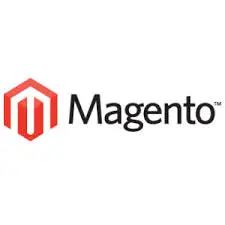 Magento is an open source ECommerce solution. It comes with a variety of tools, necessarily for building a successful online shop. Magento offers a lot of built-in capabilities, such as promo pricing and coupon codes, detailed statistics, and SEO options. You can also find great free Magento themes. Magento also allows you to use many marketing promo tools organize price promotions, use coupon codes. There are many websites out there offering beautiful Magento themes for free or paid, so you can create your unique looking online store with ease.
---
Oscommerce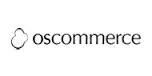 osCommerce (open source Commerce) is an e-commerce and online store-management software program. It can be used on any web server that has PHP and MySQL installed. It is available as free software under the GNU General Public License.The term "open source" means that the "source" code is "open" allowing users access to the source codes to customize and alter the functions of the software.osCommerce applications are not public domain software. osCommerce is also e-commerce software that is why developers try to integrate more and more functions in it, and it is not simple software.
---
AbanteCart

AbanteCart is a free eCommerce application that is designed, built and supported by experienced enthusiasts that are passionate about their work and contribution to the project. This is not commercial project and there was no rush decisions or shortcuts in this project. We like what we do, and we strongly believe that AbanteCart one of the best and state of the art eCommerce platform available. AbanteCart operated based on donations, contributions and advertisers financial support. AbanteCart is not a copy or fork of any other project.
---
Zen Cart

Zen Cart truly is the art of e-commerce; free, user-friendly, open source shopping cart software. The ecommerce web site design program is being developed by a group of like-minded shop owners, programmers, designers, and consultants that think ecommerce web design could be and should be done differently.Some shopping cart solutions seem to be complicated programming exercises instead of responding to users' needs, Zen Cart puts the merchants and shoppers requirements first.
---
TomatoCart

TomatoCart is a new generation of open source shopping cart solution developed by Wuxi Elootec Technology Co., Ltd. It is branched from osCommerce 3 as a separate project and is released under the GNU General Public License. Equipped with the web2.0 Technology Ajax and Rich Internet Applications, TomatoCart is devoted to building a landmark eCommerce solution.TomatoCart has several significant enhancements based on osCommerce 3.
---
CubeCart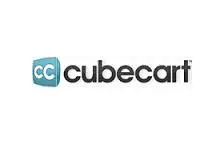 CubeCart is an ecommerce script written with PHP & MySQL. This product is actually a free ecommerce shopping cart software that has their logo on the page. If you need to edit or remove the software copyright logo they charge $59.95 per domain and you will be issued with a License Key. You need to have the following also to run this product: PHP 4.1.1, MySQL 3.23, GD 1.6.CubeCart features include template systems separate from HTML and PHP, XHML and CSS code, state and country tax, unlimited products and category placement and a new Rich Text HTML editor. There are not many shipping options available. Shipping is calculated by category.
---
Our clients are some UK, USA , Australia and Canada based agencies which use our service in very reasonable price. These agencies get benefit in terms of low cost, high skilled manpower and less equipment. They get expert quality work in committed time period. We timely update to our agencies and all information we will keep confidential. Get SEO service in Chandgiarh in nominal price.