Virtual Private Servers - VPS Hosting Price
---
Our VPS hosting are built on powerful Dual Intel Xeon cloud technology, using our enhanced cPanel environment with full root access to CentOS 6 64 bit.Linux VPS Hosting is an ideal connection between shared hosting and dedicated servers. With our Parallels Virtuozzo Containers (PVC) v4.7 resources are guaranteed to always be available.
A HostGator VPS is completely customizable and can be upgraded any time as your site grows. Full root access allows you total control, as well as the ability to install advanced software and completely customize your hosting environment. It truly is dedicated functionality without the expense.
Fully or Semi-Managed Servers : Select what's right package for you.
We offer fully-managed and semi-managed VPS package which are best in price and as per big website requiremnts. Semi-managed packages do not include a hosting control panel, but we support with any hardware, operating system, or basic configuration issues. Our fully-managed plans include our best technical support with just about any problem or structure request you may have, outside of custom software/script installations.
Technical specifications :
Server Hardware
Dell R610, Dual Intel Xeon 3.06GHz Six Core hyper threaded processors with 12M Cache
72 GB RAM
2x250GB Local HDD in RAID 1
Battery backed, RAID controller for all drives
Redundant Power, HVAC & Fire-Detection Systems
NetApp Device
FAS 3240
Enterprise grade service
99.999% uptime
RAID DP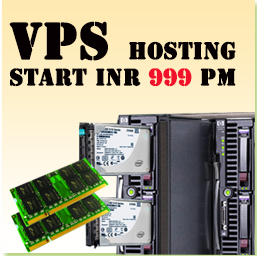 Software
CentOS 6 64-bit
Parallels Virtuozzo Containers (PVC) v4.7
Benefits :
Highly redudant SAN powered devices
99.99% Guaranteed server uptime
99.999% Guaranteed storage uptime
WHM/cPanel
Free 1 Dedicated IP